Wheel bucket sand washer for river stone crushing plant
Sand washer is applied widely in many river stone crushing plant to wash the natural quarry sand and machine-made sand during crushing & screening process. Today, let's talk about wheel bucket sand washer.
When working, the motor drives the impeller to rotate slowly after being decelerated by the V-belt, reducer, and gears. The sand enters the washing tank from the feeding tank, rolls and grinds each other under the drive of the impeller, and removes the impurities covering the surface of the sand. Destroy the water vapor layer covering the sand to facilitate dehydration; at the same time, add water to form a strong water flow to take away impurities and foreign objects with small specific gravity in time, and discharge them from the washing tank at the overflow port to complete the cleaning function. The clean sand is taken away by the impeller blades, and finally the sand is poured into the discharge chute from the rotating impeller to complete the cleaning and fishing of the sand.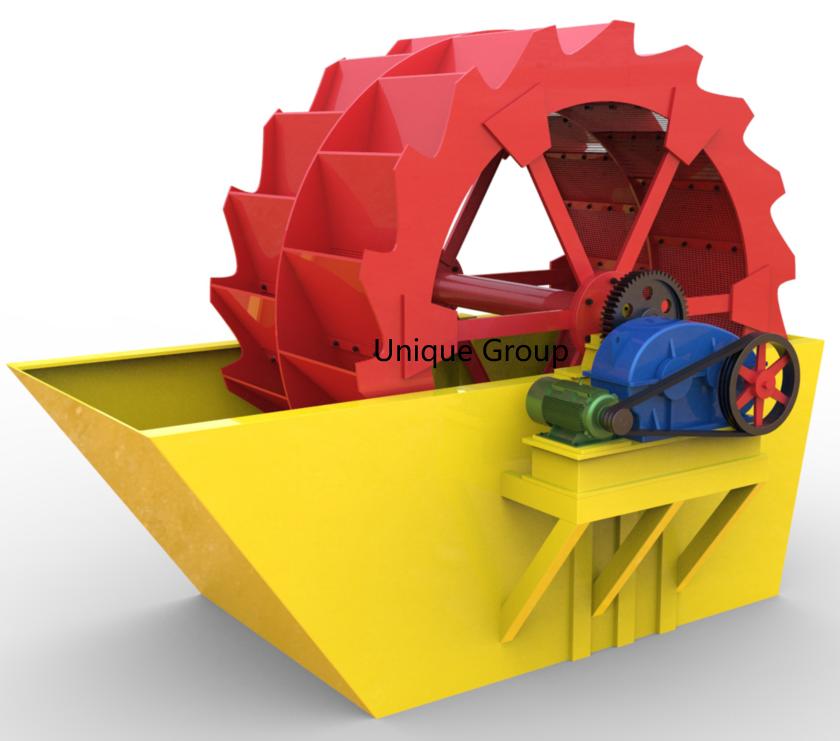 Structural features:
1. Simple structure, stable operation
2. Bearings are separated from water and materials to avoid premature damage to the machine due to pollution and rust
3. Suitable for various working environments
4. The washed material has less loss and high washing efficiency, which can fully meet the requirements of high-grade materials.
5.The service life is relatively long, and there are almost no wearing parts