ZY15 general-purpose belt conveyor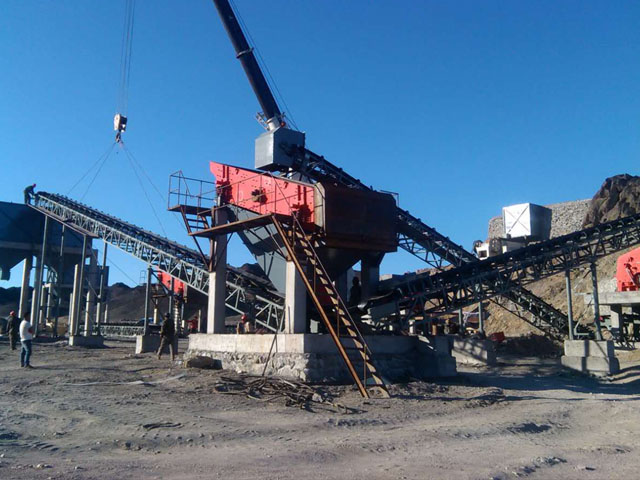 On the basis of TD75 and DTⅡ, we carry out targeted equipment selection and optimization. After two years of unremitting efforts, our company has formed the standard of ZY15 belt conveyor. The use of new standards makes the structure lighter and greatly reduces the cost of purchase and operation.
ZY15 has the advantages of high standardization, high safety, high environmental protection, long life, low cost, etc., and each advantage penetrates into each other and is reflected in every component of ZY15.
high standardization
ZY15 adopts factory standardized production. Almost all steel structure parts are connected by bolts. When the equipment arrives at the construction site, it only needs to be hoisted and bolted. Compared with the previous on-site production situation, the construction period is shortened by more than half.
Standardized technical information:
1. The standard section of the truss is 5.8M;
2. The diameter of B500, B650, B800 wide belt idler is Φ89; the diameter of B1000, B1200 idler is Φ108
safety
The connection methods of ZY15 highly standardized components are all bolt connections, which avoids a large number of high-risk construction work such as welding and cutting on site, and greatly improves the safety of construction site work; Up to 8T, the safety of the caravan itself is absolutely guaranteed; the use of the rear protective cover also effectively prevents the belt from harming the human body.
3. Environmental protection
All parts of ZY15 belt conveyor adopt plastic spraying and hot-dip galvanizing process,
Effectively improve the damage to the human body and the pollution of the environment caused by the painting process.
The ZY15 truss is connected by bolts, which not only greatly improves the reuse rate, but also effectively saves steel, indirectly reducing the environmental pollution caused by smelting steel.
Greatly reduced labor costs and time costs.
4, high life
The surface treatment of ZY15 belt conveyor idler adopts plastic spraying process, which is not only beautiful and tidy, but also corrosion-resistant. Its sealing form adopts Japanese technology, and the production process and quality are checked at every level, so that the normal service life of the roller is as high as 30,000 hours.
The surface pretreatment of ZY15 steel structure adopts the shot blasting process, which not only effectively removes the rust on the steel surface,
Oxide skin, while ensuring the roughness requirements of the next process and the consistency of the surface, and has a certain strengthening effect on the workpiece, coupled with the use of plastic spraying or hot zinc process, effectively slowing down the corrosion rate of steel structural parts , so that the service life of steel structural parts is greatly improved.
The production process of ZY15 steel structure parts is: heat treatment of steel – blanking – splicing – ~ welding – grinding – secondary heat treatment – polishing – plastic spraying – finished product. Its complete and perfect technological process has created ZV15's quality and safety, beautiful appearance and long life.