How to install ZSW series linear vibrating feeder correctly?
The linear vibrating feeder is a common equipment in the beneficiation/crushing production line. It conveys materials through vibration. Since the equipment is prone to resonance during the start and stop process, and the accessories are easy to loosen, the foundation and fasteners of the equipment should be installed correctly. , what is the correct way? Let's take a look together.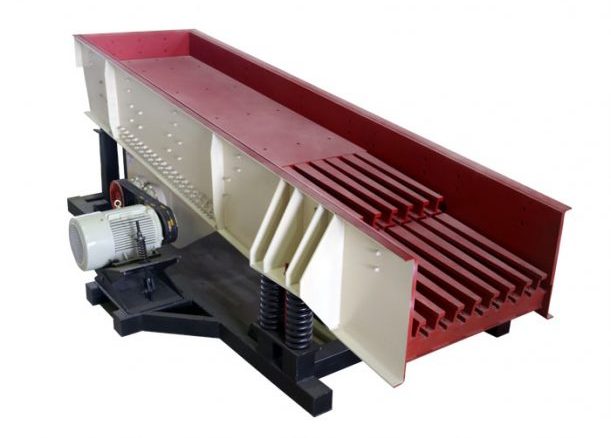 1. Please pay attention before installation
Before installation, we need to confirm that the foundation of the project complies with the construction standards in the foundation documents provided by our company.
The weight of the project foundation should be at least 3 times heavier than the feeder in order to reduce the resonance frequency and at the same time shorten the resonance duration.
The spring seat should be fixed on the anchor bolt, and fixed on the pre-embedded steel plate with two nuts or welded firmly.
Warning: Do not install and weld any auxiliary parts (such as hoppers, funnels, operating platforms, etc.) on the main body of the feeder. These components must be secured to their respective supporting structures, but must not come into contact with the feeder.
2. Specific installation requirements
During the time the feeder is started and stopped, the equipment will oscillate irregularly and it will be necessary to ensure that there is sufficient free space between the vibrating unit, other structures and the equipment. So we have some specific installation requirements:
Confirm the minimum space required when the feed chute is stationary: side – 50mm, longitudinal – 80mm, vertical direction – 100mm;
Pillars or other structures below the exciter must not come into contact with the feed chute.