What are the methods of adjusting the output particle size of the impact crusher?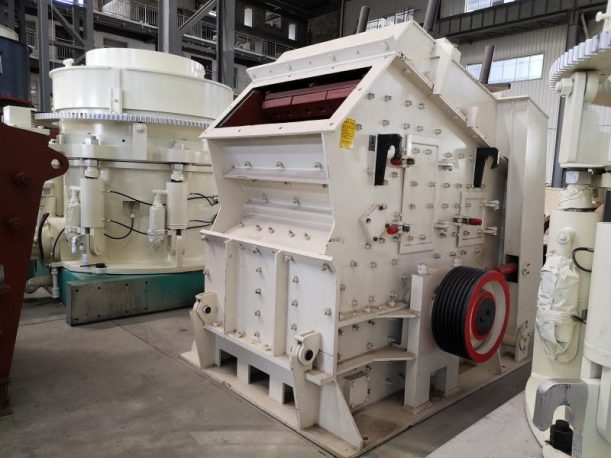 The impact crusher is a common secondary crushing equipment in the sand and gravel production line. It uses punching energy to crush materials. It is usually used to crush materials with a hardness below medium and a particle size below 700mm. It has many advantages.
The impact crusher has the advantages of good particle shape and diversified crushing specifications after crushing, and this is due to its various methods of adjusting and controlling the output particle shape and particle size. The following is a specific introduction for you.
Impact Crusher
1. Adjustment method of output particle size of impact crusher
1. Adjust the speed of the rotor
The impact crusher mainly relies on the impact energy of the high-speed rotation of the rotor to mechanically crush the materials to be processed entering the crushing
chamber. Therefore, adjusting the rotor speed can effectively control the output particle size.
2. Adjust the gap between the impact plate and the blow bar
Through the adjustment of the discharge gap, the number of impacts of the material can be changed, thereby realizing the adjustment of the particle size of the material. The way of gap adjustment will be different according to the type of equipment, mainly divided into two adjustment methods:
① Hydraulic adjustment
Equipment equipped with a hydraulic device can be easily adjusted through the operation button or remote control system. The main shaft is located on the plunger in the hydraulic cylinder, and the upper and lower positions of the crushing cone can be changed by changing the volume of hydraulic oil under the plunger. , thus changing the size of the outlet.
② Mechanical adjustment
This kind of impact crusher is equipped with an adjusting nut above the main shaft of the equipment. When the adjusting nut is operated, the crushing cone will rise or fall, so that the discharge port will become larger or smaller accordingly.
Of course, depending on the model, there will be some other ways to adjust the machine port, just follow the operating instructions.