40-60TPH Mobile Crusher Plant Will Start Operation in Philippines Soon
About 3 weeks ago, Unique company shipped out a 40-60tph mobile crusher plant to one of our Philippines clients in Visayas area.
This client's raw material is river stone. He will produce 0-5mm, 5-10mm, 10-20mm and 20-38mm sand and gravels for construction use.
The main equipment that is applied in this mobile crusher plant are below,
700×2400 grizzly vibrating feeder
400×600 primary jaw crusher
3ft secondary cone crusher
1500×4500 4 deck vibrating screen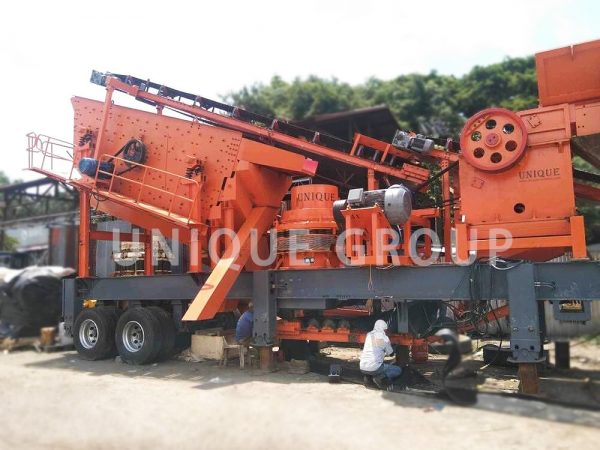 Currently, this portable crushing plant is under assembly, it will start operation soon by the end of August, 2023. Welcome to inquiry. Unique company has supplied a lot of stone crushing plant to Philippines.