crawler mobile crushing and screening station
The crawler mobile crushing and screening station is flexible and convenient, with strong mobility, which can save a lot of infrastructure and relocation costs; it can crush materials on site and move with the advancement of the raw material mining surface, thereby greatly reducing the transportation cost of materials. Production of crushing, screening, conveying and other rock crushing and mineral processing equipment.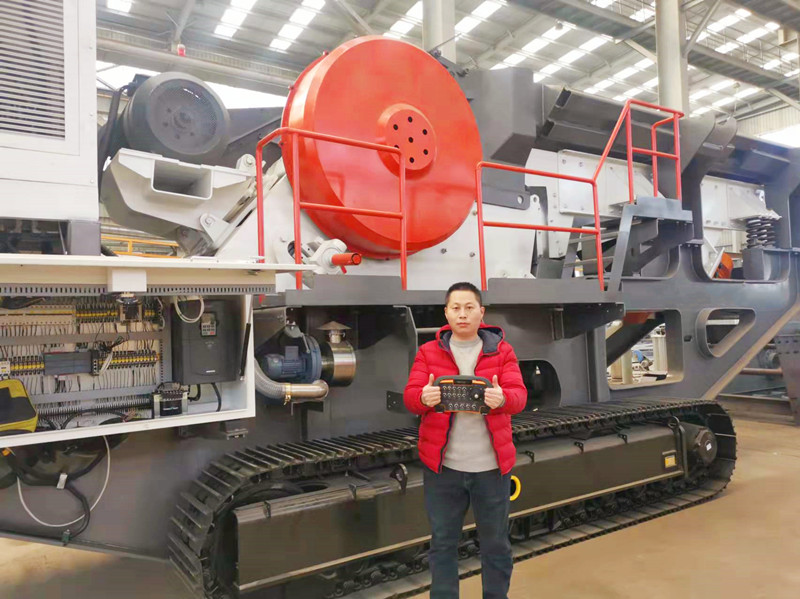 Equipment advantage
●Powerful walking power unit: It adopts domestic well-known brand walking diesel engine, matched with high-quality hydraulic system, and modular power unit design, which makes the whole machine run faster, save energy and protect the environment, and is easy to maintain.
●Mature and stable integrated control technology: the integrated control technology of industrial controllers is adopted to realize the one-button start and stop function of the whole machine, making the operation more simple and humanized.
●New generation of human-computer interaction system: The equipment status and alarm information are displayed on the multi-function display screen, so that the operator can see the equipment working conditions at a glance, and it is convenient for adjustment and maintenance.
●Safe and reliable belt extension: through the combination of industrial integrated controller and high-quality hydraulic system, it adopts hand-held remote control extension to ensure the safety of operation to the greatest extent, and at the same time, it is convenient for transportation and makes operation easier.
●Interchangeable screen design: it can quickly adapt to different purposes and save investment costs.
●High safety: Equipped with all-round safety stair maintenance platform to ensure safety and convenient maintenance; equipped with safety emergency stop device and a full set of warning signs.